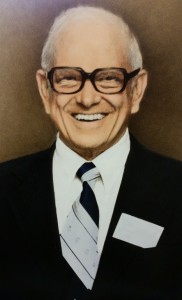 M. E. Raker Foundation, Inc.
As owner of the Peerless Manufacturing Corporation, M. E. "Gene" Raker was a pioneer in the mobile home industry. Mr. Raker purchased Peerless in the 1940s, during a period of high demand for affordable, quickly built housing for returning veterans and their families. In the decades following World War II, mobile homes allowed greater mobility for transient workers, and provided emergency housing on military bases and employee lodging near factories engaged in post-war production.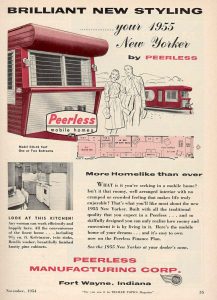 During Mr. Raker's ownership, Peerless Trailers enjoyed the reputation of offering a high-quality product. Features of the Peerless included underfloor metal heat ducts, retractable bay windows, prefinished aluminum exteriors, and prefinished plywood interiors; all features that were in advance of the market and general production. Gene Raker was a founder of the Mobile Home Craftsman Guild, producing "gold seal" homes, built to a published set of standards in advance of the market. In 1965, Mr. Raker sold Peerless and continued to serve the industry in field of mobile home financing.
He continued to reside in and conduct his business from Fort Wayne, IN. Later in his life, Gene Raker provided devoted care for his physically disabled wife; the couple had no children and left no heirs. Upon Gene's death in 1982, the M. E. Raker Foundation was incorporated to benefit the people of Fort Wayne and Allen County. The Foundation strives to impact this community in ways that will honor Gene Raker and his legacy.